Areas of Law We Practice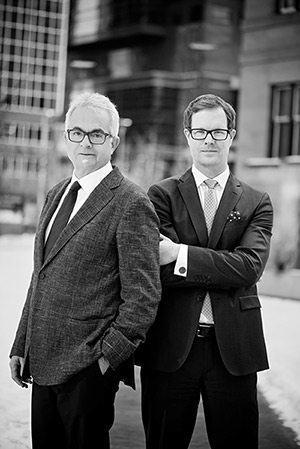 Batting, Wyman Barristers are committed to defending individuals charged with criminal offences and obtaining the best possible results for their cases. Batting, Wyman Barristers have one of the top criminal lawyers in Calgary, serving clients in the city as well as surrounding areas such as Airdrie, Cochrane, Okotoks, Didsbury, Turner Valley, Strathmore and Canmore. If you have been charged with a criminal offence contact Batting, Wyman Barristers today. Our centrally located firm in Calgary offers expert consultation on criminal matters, and our firm has over 25 years of criminal law defence expertise.
Batting, Wyman Barristers are 'Criminal Defence Lawyers' offering a range of criminal defence services in Calgary and surrounding communities. We are here to help and our team has extensive experience successfully defending people charged with a variety of criminal offences. Our team will provide expert advice and professional counsel ensuring you receive the best representation. Our firm offers the following areas of law such as: Impaired Driving/DUI Charges, Domestic Assault Charges (aggravated assault, domestic assault, assault causing bodily harm and assault with a weapon), Sexual Offences (sexual assault and child luring), Drug Related Charges, Theft Charges (corporate theft and shoplifting), Fraud Charges (bank fraud, business fraud, embezzlement, credit card fraud, tax evasion, identity fraud and Ponzi schemes), Homicide, Youth Offences and Appeals.
Batting, Wyman Barristers welcomes all new clients. Our firm maintains the highest level of legal representation. We ensure our clients feel comfortable as soon as they step into our office until their case has been resolved. If you have been charged with a criminal offence the stakes are high. When the stakes are high it's essential you have quality representation. It's important to hire a criminal defence lawyer that has years of experience and hundreds of clients successfully represented. Do not hesitate to contact us if you have been charged with a criminal offence. We're here to help.
---