Defence Lawyer Fees
Our firm provides higher end representation to those charged with criminal offences in Calgary and its surrounding area. In our years of serving the city we've learned that clients prefer to know exactly what the fee for representation will be. Consequently, our office does not charge on the basis of hourly rates. Instead, we are able to provide our clients with a fixed fee quote, given our experience with comparable files.  We find that clients appreciate this far more as the fees are provided at the outset, resulting in no surprises.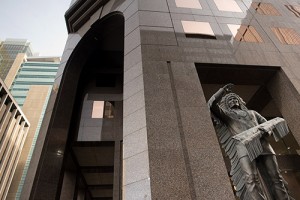 While our fees will vary depending upon the particular case, our process is simple- contact the office and schedule an initial consultation. During this interview we will assess your case and discuss the various options. In most instances, we will be able to quote a fee at the conclusion of this initial interview. That said, more complex cases will require additional information that is not yet available at the time of the consultation. As such more time will be needed in order to provide you with a fee quotation.
Flexible Payment Options
Recognizing that criminal charges are largely an unplanned expense, our office is happy to provide payment plan options to our clients. The vast majority of our clients make use of this option. To further facilitate matters, we accept payments through Visa, Mastercard and Debit.
"My sincere thanks to you and Sue. My case would not have been done so quickly without your help. We are very happy with the results and you made a very critical difference for my family's future. If I know anyone who needs representation, I will definitely refer them to you. Thanks again for displaying the experience and skill to get the best possible results." -H.G.
Choose Batting, Wyman.
Over 25 years of experience
Track record of over 3000 criminal defence cases
Flexible payment options
Strong, high-end representation
We cut through the clutter and jargon with our proactive, supportive, and thorough approach. Contact us now.