Drug Offences In Calgary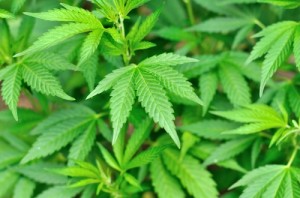 Batting, Wyman Barristers are among the top Calgary drug offence lawyers, with over 25 years' experience successfully defending clients charged with a variety of drug charges. Our firm focuses on drug offence charges in Calgary as well as surrounding areas such as Airdrie, Cochrane, Okotoks, Didsbury, Turner Valley, Strathmore and Canmore. Choosing us means you receive the strong representation you need to present a solid defence in your case.
Drug offences range in severity depending on the nature of the drug, and whether the prosecutor alleges trafficking to others. These could include less serious charges such as possession of small amounts of marijuana, as well as severe offences including importing and exporting, possession with intent to traffic, and beyond. Regardless of the severity, it is prudent to employ the help of an experienced drug lawyer to ensure you receive the strongest defence possible. If you have been charged with a DUI charge, but under the influence of drugs rather than alcohol, then view our DUI offence section.
Drug charges can dramatically impact day to day life. Drug convictions can carry the potential for loss of career, forfeiture of offence-related property, and can make international travel very challenging. It's important to hire a drug offence lawyer that is experienced and has successfully defended hundreds of cases. Our team provides professional advisory and counsel allowing our clients to feel comfortable and confident throughout the legal process. Do not hesitate to contact us if you have been charged with a drug-related offence. We're here to help.
"Mr. Batting was referred to me through a friend and since meeting Robert I could see his professionalism and his genuine concern of my case. A very positive outcome was achieved in court by his dedication to research familiar cases and his mannerisms in the court room. His assistant Sue was an absolute pleasure to work with, she was also very attentive with my concerns and questions and was the perfect liaison between Robert and I. I would highly recommend Mr. Batting to anyone finding themselves in an unfortunate circumstance." -P.M.
---
---
Choose Batting, Wyman Barristers
Our team of top drug offence lawyers provides:
Over 25 years of experience
Track record of over 3000 criminal defence cases
Flexible payment options
Strong, high-end representation
We cut through the clutter and jargon with our proactive, supportive, and thorough approach. Contact us now.