Impaired Driving Offence
Are you a resident of Calgary or surrounding area who has been charged with an impaired driving offence? Batting, Wyman Barristers can help. Our team of experienced DUI lawyers can provide you with the strong legal representation you need to generate the best possible defence.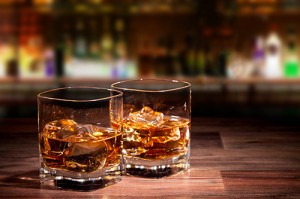 Impaired Driving related charges can have severe consequences. Automatic loss of licence often leads to loss of employment. As well, jail terms, high fines, probation and increased car insurance premiums can flow from an impaired driving conviction. Driving under the influence of Marijuana and/or other drugs can also result in an impaired driving charge. With Canada's new laws coming into place in 2017 many individuals will need to understand the laws regarding driving impaired under the influence of cannabis or any cannabis related products.
The Criminal Code provides for a graduated minimum penalty scheme depending on the criminal record for similar charges:
What are the DUI Penalties?
1st Offence : $1,000 fine, 1 – 3 year driving prohibition.
2nd Offence : 30 days jail, 2 – 5 year driving prohibition.
3rd Offence : 120 days jail, 3 year driving prohibition Minimum with no Maximum.
The provincial suspension runs concurrent (at the same time) as the court imposed suspension noted above.
Minimum DUI Suspensions
1st offence – 1 year suspension
2nd offence – 3 years if prior occurred within past 10 years
3rd or more offence – 5 years
---
---
A DUI offence, if found guilty, can be extremely costly and can impact your day-to-day life in many ways. If you have been charged with an impaired driving charge, be sure to contact a DUI lawyer in Calgary immediately. Our team has several years assisting people in Calgary and Surrounding communities with impaired driving charges. Batting, Wyman DUI Lawyers are one of the top DUI Lawyers in Calgary.
"Thank you so much for the work you did on my impaired driving file. This was a very difficult situation for me and my family. I sincerely thank you for all of your help in having these charges withdrawn. Best wishes." -R.V.
Need A DUI Lawyer? Call Batting, Wyman Barristers Now
When you choose Batting, Wyman as your impaired driving lawyer, you can rest assured knowing you will receive:
A professional legal consultation going over the specifics of your case.
Strong, high-end representation.
Experienced Calgary DUI lawyer with hundreds of successfully represented cases.
Our DUI lawyers serve the city of Calgary, as well as a variety of other surrounding areas, including: Airdrie, Cochrane, Okotoks, Didsbury, Turner Valley, Strathmore and Canmore.