Fraud Charges in Calgary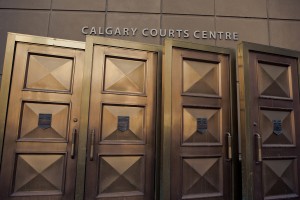 Fraud charges often involve complex prosecutions that are typically document intensive. The subject matter will vary but the offence requires an act of dishonesty that results in some form of a monetary gain.  As in the case of theft offences, the seriousness will be dependent upon the quantum of loss, the relationship to the victim, and the existence of a prior criminal record. In cases where the monetary loss is considerable, Alberta Justice's Economic Crimes Unit will take conduct of the Prosecution.
Top Fraud Charge Defence Lawyers In Calgary
Our firm has experience defending clients charged with switching price tags in a department store, to complex fraudulent schemes involving investor loss in the millions. While the stakes certainly differ, our office's effort remains the same.  
If you have been charged with any fraud, or fraud related offence be sure to contact our office to speak with one of our fraud lawyers. We will explore your options and determine the right approach to assist you in dealing with your fraud charge. Batting, Wyman fraud lawyers have years of experience working with individuals charged with any fraud offence and can provide expert legal counsel in assisting clients. If you've been accused of any fraudulent related criminal acts contact us today, we are here to help.
"Mr.Batting treated me very well. He was upfront with everything. His confidence put me at ease. I would recommend Batting, Wyman to anybody who needs a good defence lawyer. Mr. Batting told me that the investigating officer violated my rights to counsel and he was right, and the charges were dismissed." -J.M.
---
---
Choose Batting, Wyman Fraud Charge Lawyers
Over 25 years of experience
Track record of over 3000 criminal defence cases
Flexible payment options
Strong, high-end representation
We cut through the clutter and jargon with our proactive, supportive, and thorough approach.