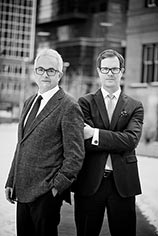 Why Choose Batting, Wyman Barristers - Criminal Defense Lawyers?
We are Calgary's #1 choice for high-end criminal representation. Over 25 years of experience. Track record of over 3000 criminal defence cases. Flexible payment options available. We cut through the clutter and jargon with our proactive, supportive, and thorough approach.
Learn More About Us...
---
Criminal Defence Lawyer Services
---
Client Testimonials
"I retained James O. Wyman as my legal counsel during a very stressful, unexpected and difficult time. Being a professional it was imperative to avoid a criminal record as it would affect my ability to maintain my professional license, my job, future travel and volunteer work with my child. I needed to ensure I had the best in legal representation, which is what I received with James. Mr. Wyman came to my aid at a moment's notice and took control of a situation I was not prepared for. Every detail of the legal process was thoroughly explained, his strategy outlined and with each conversation I was confident that we would have a positive outcome. Mr. Wyman has the ability to foresee what the prosecution will bring forward and was proactive in his strong defence. I commend Mr. Wyman on his professionalism, experience and knowledge. Mr. Wyman's success in the courtroom allowed me to move forward without a criminal record and I am extremely relieved. I am very thankful to have had James Wyman on my side, he was a pleasure to work with and I highly recommend his expertise to anyone requiring legal representation!"
-A.A.
"Mr. Batting was referred to me through a friend and since meeting Robert I could see his professionalism and his genuine concern of my case. A very positive outcome was achieved in court by his dedication to research familiar cases and his mannerisms in the court room. His assistant Sue was an absolute pleasure to work with, she was also very attentive with my concerns and questions and was the perfect liaison between Robert and I. I would highly recommend Mr. Batting to anyone finding themselves in an unfortunate circumstance."
- P.M.
"From the moment I first contacted Mr. Wyman regarding a driving offence, I felt confident that my case was in the best possible hands. His knowledge and experience were very helpful during a stressful time for me and my family. Mr. Wyman is a considerate and dedicated lawyer. I am grateful that he was able to achieve such a positive outcome for me."
- L.P.
See All Testimonials
Quality Representation
With over 25+ years of experience in the area of Alberta criminal law, Batting, Wyman Barristers are committed to defending individuals charged with criminal offences, and providing the strongest defence possible.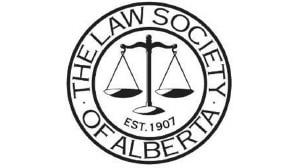 Our experienced criminal defence lawyers can provide you with the strongest legal representation in a variety of areas including: impaired driving offences, domestic assault offences, sexual assault/offences, theft charges, fraud charges, drug offences, young offender charges, and appeals.