Domestic Assault Charges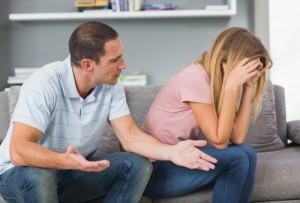 Allegations involving domestic assault charges are dealt with in a specialized courtroom equipped with social workers, probation officers and Police Officers. Such charges are so prevalent that Alberta Justice has assembled a specified group of Crown Prosecutors in order to deal with such matters.  Charges receiving a "domestic" classification typically involve disputes between boyfriends/girlfriends, husbands and wives. That said, it is not unusual for altercations involving siblings and parents to receive a domestic characterization.
Unlike many criminal charges, domestic assault charges are unique, as the complainant does not always wish to have the file prosecuted.  While this is often the case, an accused will none the less be released on conditions which prohibit him/her from attending the matrimonial home, having contact with the complainant, or restricting contact with children of the relationship.
Given the consequences that flow, having counsel with the experience to navigate these waters is of paramount importance. Our counsel appears in Domestic Court daily, maintaining a firm understanding of this court's unique process. Understanding that there is often a strong prospect for reconciliation, our office looks first at amending the release conditions in order to have our clients return home. While every case is different, the goal remains the same, ensuring the best possible result for our clients.
Some of the most common assault charges are:
Domestic assault
Aggravated assault
Sexual assault
Assault causing bodily harm
Assault with a weapon
---
---
Batting, Wyman Barristers are among the top Calgary Domestic Assault lawyers, with over 25 years experience successfully defending clients charged with a variety of domestic assault offences. Our firm focuses on assault related offences in Calgary as well as surrounding areas such as Airdrie, Cochrane, Okotoks, Didsbury, Turner Valley, Strathmore and Canmore. Choosing us means you receive the strongest representation you need to present a solid defence in your case.
If you are faced with any type of domestic assault charge contact Batting, Wyman Barristers. Assault cases can take on many forms in the legal system therefore it is imperative to act in an urgent manner if you have been charged with an assault related offence. Do not hesitate to contact our firm if you require assistance. We are here to help.
"I was fortunate to find Mr. Batting as my defence, right from our first meeting he meant business. Communication was clear and he explained all details and replied to my questions. I was presented the best way possible." -T.A.
Choose Batting, Wyman Barristers
Over 25 years of experience
Track record of over 3000 criminal defence cases
Flexible payment options
Strong, high-end representation
We cut through the clutter and jargon with our proactive, supportive, and thorough approach.
Contact us now.